The plaintiff, who is the CEO of Marketicons Limited, averred that the $105,000 Land Rover Discovery vehicle he bought from the company in April 2014 had manufacturer defects which the company failed to correct after they had been detected.
According to a writ filed at an Accra High Court, the drainage system of the vehicle is faulty leading to leakages that flood the vehicle any time it rained.
In his writ, Mr. Dankwa averred that the management of Alliance Motors acknowledged the manufacturer defects when its attention was drawn to them and promised to fix them permanently.
He, however, contended that the company failed to deliver on its promises as the vehicle continued to experience the same problems after several repairs and assurances by the company that the problem had been fixed permanently.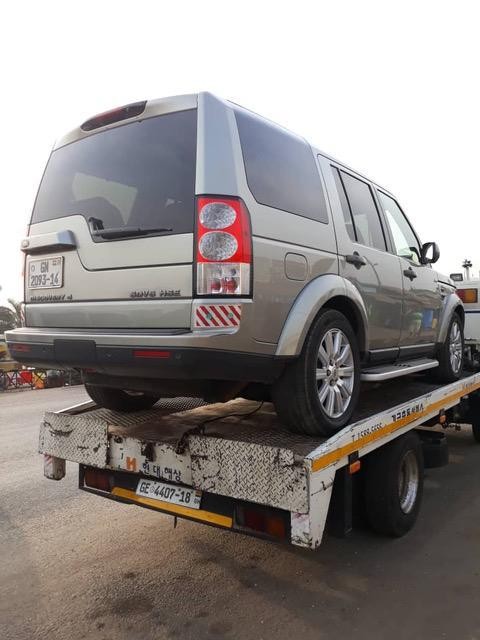 Even after they had re-worked on the vehicle, they could not deal with the leakage problems and the vehicle got flooded after every downpour, he averred.
He stated that the company failed to replace the vehicle for him as promised and instead gave him a temporary vehicle, which was also in a bad shape.
The plaintiff contended that the bad nature of the vehicle denied him many business opportunities and new clients as he failed to use the vehicle for his business deals.
He said the manufacturer defects led to loss of new deals worth over $500,000.
The plaintiff also averred that demands by the company that he should pay another $50,000 for him to be given a new vehicle constitute a breach of contract and a rip-off.
Mr. Dankwa is therefore seeking a declaration that the vehicle he bought from Alliance Motors in April 2014 had manufacturer defects and therefore not fit for the purpose for which it was bought.
He is also seeking a declaration that the company breached the warranty agreement on the vehicle sold to him.
The plaintiff is further seeking an order on the company to replace the defective vehicle with a new one.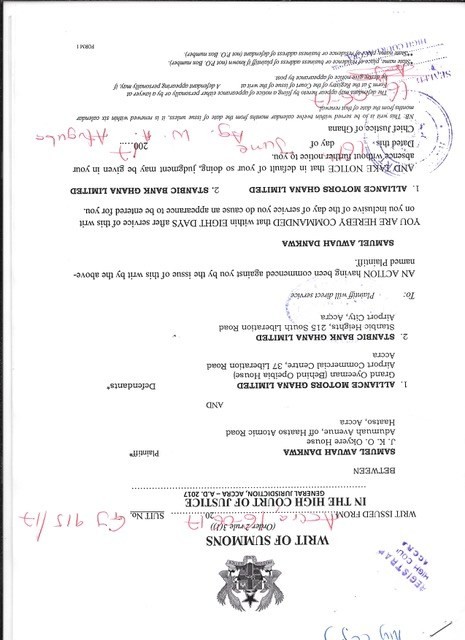 The plaintiff also wants an interim injunction on Stanbic Bank to restrain it from deducting monthly repayment on the said defective vehicle until the final determination of the matter.
Meanwhile, the company has denied the averment of the plaintiff in the writ.
   Although the company admitted that the carpet of the vehicle was wet when inspected, it stated that the claim that water entered the electrical module was false as this could have caused a short circuit.
It also stated that the company, at all times, offered assistance to the plaintiff and maintained the vehicle whenever he complained.
The company added that the temporary vehicle offered to the plaintiff was in good condition and he accordingly accepted it.